Military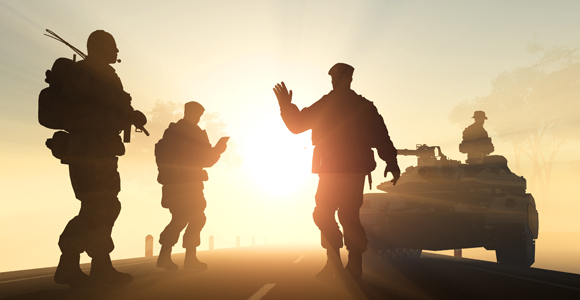 Military bases and deployed military operations generate a huge amount of hazardous liquids, medical waste, sewage sludge, and non-hazardous solid waste. These installations need to be sustainable, self-contained, and self-sufficient, but options for waste disposal are often limited or environmentally damaging.
That's why IWI's point-of-need disposal systems are so valuable. We can transport our equipment to military customers in any type of environment – enabling them to be in full control of their waste disposal. Even better, our systems are ideal for destroying common waste as well as contraband, illegal substances, dead animals, biological agents, and contaminated personal protective equipment.
By partnering with IWI, military bases and deployed operations can limit the risk of environmental liability, build strong community relations, reduce reliance on fossil fuels, and increase energy security.